PLEASE NOTE
1.If you have any questions about purchasing tickets, please call our hotline 400-610-3721 or send E-mail to ponypiao@damai.cn.
2.Delivery is not available within 3 days before the performance. We highly suggest customers come to our office to buy the tickets.
3.Children under 1.2m in height are NOT admitted (except for children program),beyond 1.2m are admitted with tickets!
4.Cutomers who choose "buy on map" are limited to six tickets.
2015 ARTISTRY on Ice will be on at MasterCard Center on July 10th,2015.
ARTISTRY on Ice was founded in 2010, the first China's international figure skating art gala, created as China's first commercial figure skating performance brand. World champions, Olympic gold medalists and skating super stars, with famous Asian singers, are gathered together by ARTISTRY on ICE every year to present a wonderful visual and audio experience on ice. The combination of sports, art and fashion led to a phenomenal success.
Lineup for the 2015 Artistry on Ice
Men's Single
Javier Fernández
Stéphane Lambiel
Johnny Weir
Kurt Browning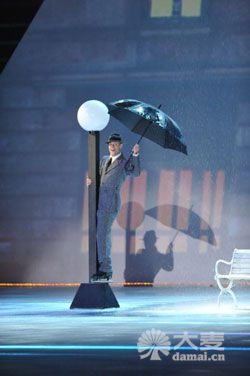 Yan Han
Women's Single
Adelina Sotnikova
Carolina Kostner
Li Zijun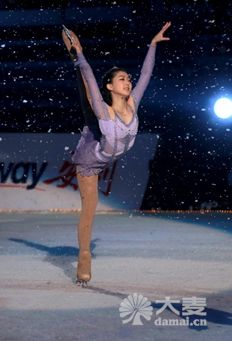 Ice Dancing
Meryl Davis/Charlie White
Pairs
Ksenia Stolbova / Fedor Klimov
Peng Cheng / Zhang Hao
Sui Wenjing / Han Cong
Yu Xiaoyu / Jin Yang
Wang Xuehan / Wang Lei
Acrobatic Skating
Vladimir Besedin / Olesky Polishchuk
Performers:
Chang Csun Yuk
顽童MJ116
*
You can book your tickets right now!
What payment methods do you have?
Usually, we provide payment methods as follows, but for different performances, different sales policies, please refer to the notice of each performance.

Online payment methods:
1、Online banking of many Chinese banks (both debit card and credit card)
2、Payment platform: ALIPAY, Wechat scan transfer
3、Foreign cards: Master Card, Visa, JCB and American Express.

Offline payment methods:
Also, you can come to our office to buy directly, click here to check our branches' address.
Pre-sale & On sale
When tickets are on pre-sale,that means customers can pay for reservation only, and when tickets become on-sale, the physical tickets will be issued, and we will arrange the seats in a priority sequence of paying successfully. If there are any tickets left after that, customers can buy directly then.
For some big events, seat map cannot be issued when tickets are on pre-sale and since tickets quantity depends on organizers or venues, sometimes the reservation might be canceled, when that happens, we have to arrange refund work to those who have paid successfully. However, we will always try our best to satisfy our customers' demand.
Can I choose a seat?
Usually, seat plan will be issued after tickets are on-sale. So when tickets are accepting reservation, customers can only pay for the tickets, and when tickets becomes on-sale, our staff will arrange the seats in a priority sequence of paying successfully.
If there is "buy on map" button, then you can choose the seat from the available seats.
Will my seats be together?
Usually, tickets purchased in one order will be seated together.
I live abroad, how can I buy and get my tickets? Can you deliver tickets to abroad?
For safety reasons, we now do not provide delivery to abroad service. We suggest customers choose "pick up by myself"when purchasing online, and then come to specified Damai branch to collect tickets before the show.
Can I ask my friend to collect tickets on behalf me?
Yes, but your friend is required to show the following documents:
1、Your passport and the credit card you use when purchase;
2、Your friend's ID or passport.
3、Our staff will contact you to confirm again before hand over tickets.