Notice:
Ticket refund/exchange is not possible for this event once the purchase is made. In the event of not being able to attend due to personal reasons, the situation shall be dealt with by customers themselves. Sorry about the inconvenience caused and thanks for your understanding.
※
Customers who purchase 3880 price tickets have the chance to interact with the stars. Please leave the phone number of the viewers and pay attention to the final notice on our website or the official website.
The New Day's WWE Champion Kofi Kingston vs Daniel Bryan for the WWE Championshi
p
.
WWE will return to China for the fourth straight year when WWE LIVE SHANGHAI comes to the Mercedes Benz Arena on Saturday, September 21, 2019.
Fans attending WWE LIVE SHANGHAI will be able to see their favorite WWE Superstars including Roman Reigns™, Kofi Kingston™, Charlotte Flair™, Asuka™, Finn Bálor™, Xavier Woods™, The IIconics™, Shinsuke Nakamura™ and Kevin Owens™, as well as Chinese nationals Xia Li™ and Boa™, who are currently training at the state-of-the-art WWE Performance Center in Orlando, Florida, U.S.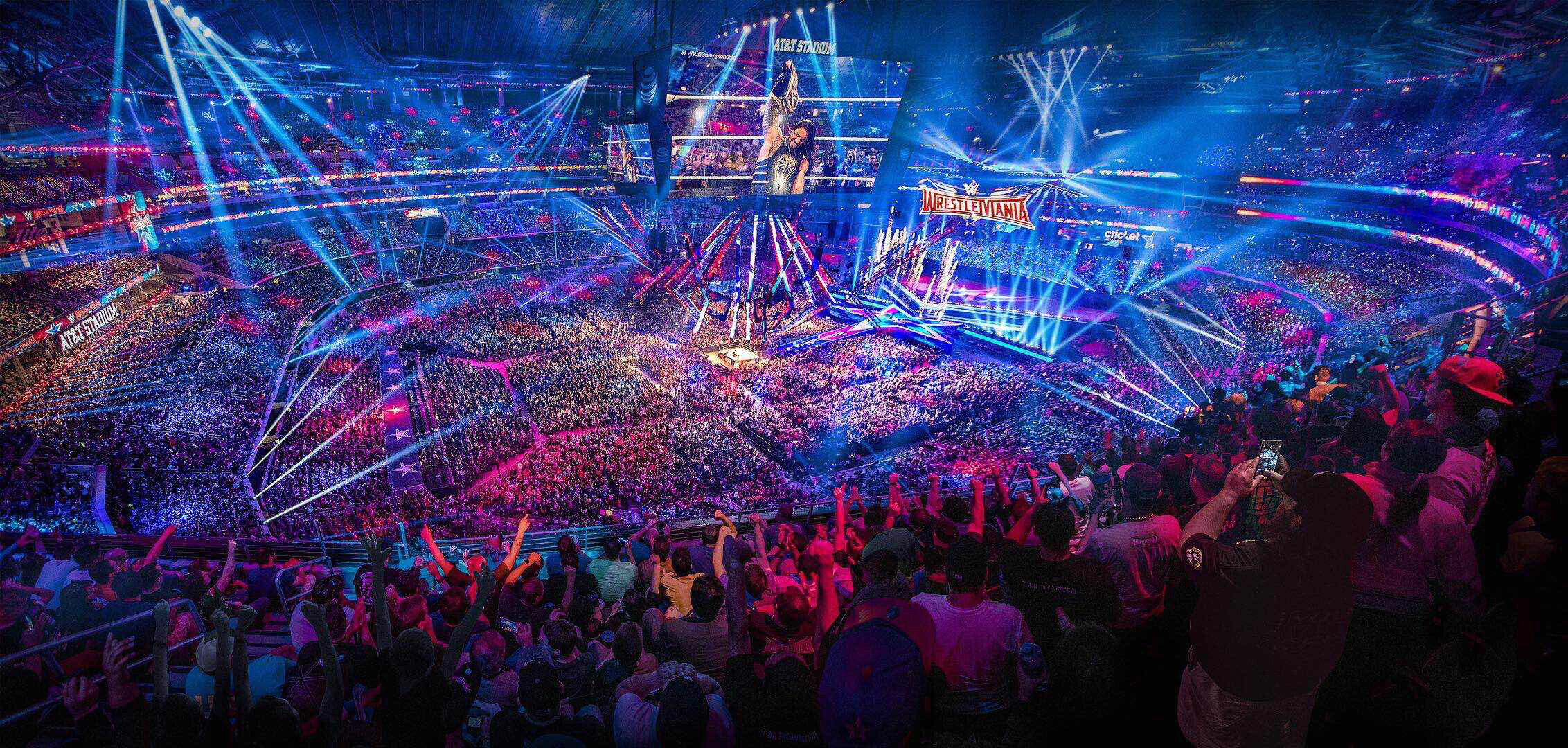 About WWE
WWE, a publicly traded company (NYSE: WWE), is an integrated media organization and recognized leader in global entertainment. The Company consists of a portfolio of businesses that create and deliver original content 52 weeks a year to a global audience. WWE is committed to family friendly entertainment on its television programming, pay-per-view, digital media and publishing platforms. WWE's TV-PG, family-friendly programming can be seen in more than 800 million homes worldwide in 25 languages. WWE Network, the first-ever 24/7 over-the-top premium network that includes all live pay-per-views, scheduled programming and a massive video-on-demand library, is currently available in more than 180 countries. The Company is headquartered in Stamford, Conn., with offices in New York, Los Angeles, London, Mexico City, Mumbai, Shanghai, Singapore, Dubai, Munich and Tokyo.
What payment methods do you have?
Usually, we provide payment methods as follows, but for different performances, different sales policies, please refer to the notice of each performance.

Online payment methods:
1、Online banking of many Chinese banks (both debit card and credit card)
2、Payment platform: ALIPAY, Wechat scan transfer
3、Foreign cards: Master Card, Visa, JCB and American Express.

Offline payment methods:
Also, you can come to our office to buy directly, click here to check our branches' address.
Pre-sale & On sale
When tickets are on pre-sale,that means customers can pay for reservation only, and when tickets become on-sale, the physical tickets will be issued, and we will arrange the seats in a priority sequence of paying successfully. If there are any tickets left after that, customers can buy directly then.
For some big events, seat map cannot be issued when tickets are on pre-sale and since tickets quantity depends on organizers or venues, sometimes the reservation might be canceled, when that happens, we have to arrange refund work to those who have paid successfully. However, we will always try our best to satisfy our customers' demand.
Can I choose a seat?
Usually, seat plan will be issued after tickets are on-sale. So when tickets are accepting reservation, customers can only pay for the tickets, and when tickets becomes on-sale, our staff will arrange the seats in a priority sequence of paying successfully.
If there is "buy on map" button, then you can choose the seat from the available seats.
Will my seats be together?
Usually, tickets purchased in one order will be seated together.
I live abroad, how can I buy and get my tickets? Can you deliver tickets to abroad?
For safety reasons, we now do not provide delivery to abroad service. We suggest customers choose "pick up by myself"when purchasing online, and then come to specified Damai branch to collect tickets before the show.
Can I ask my friend to collect tickets on behalf me?
Yes, but your friend is required to show the following documents:
1、Your passport and the credit card you use when purchase;
2、Your friend's ID or passport.
3、Our staff will contact you to confirm again before hand over tickets.